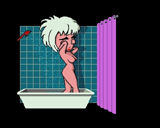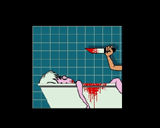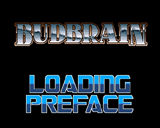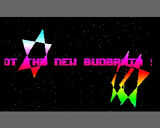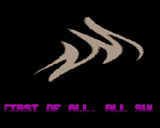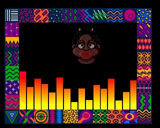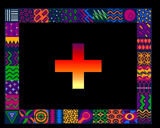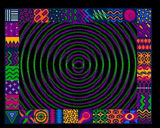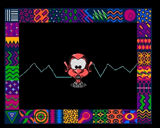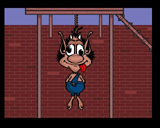 comment by ijs on 07 October 2003
Budbrain :)

Not such a masterpiece artistically or technically speaking (not that it's that bad, contains some real good stuff), but definately a classic for the simple fact that everyone-and-his-dog had this demo in his disk cabinet.

One to watch 'for old times sake'.
---
comment by bLa on 15 October 2003
well, the megademo1 was much better than this one ...
---
comment by prm on 01 April 2004
If you want to waste your time and/or diskspace, this is the demo for you ;)
---
comment by epsilon on 19 April 2004
Budbrain 2 was a pale shade of it's predecessor, lacking in imagination, effects and length! The music was okay though, which is mainly what I watch it for. My recommendation though is to watch the first one if you want to see the best of Budbrain.
---
comment by ToAks on 23 May 2004
classic though not as good as the first one, but the Crionics erm madonna scene was damn cool :-)

ps:the party this came out on (dexion) was infact quite mediocre :-(
---
comment by kempy on 23 August 2004
Another good example of well known theory: "Sequels always are worse than originals".
---
comment by AGAfaster on 03 October 2005
@kempy - Star Trek II The Wrath of Khan ?
I remember budbrain 1, but not two. mebbe I'll look when I get me 1200 hooked up again...
---
comment by mailman on 27 May 2006
@AGAfaster

This is the second megademo of Budbrain. The first one is also on ADA but it is sometimes called Psychotic.

And I fully agree with kempy. In comparison with the first part this one is a real crap...
---
comment by rage on 23 December 2006
I know this is the sequel but to me it's a classic cause I never saw the first budbrain megademo.
---
comment by cybernoid on 13 April 2007
It began in Africa
---
comment by madbart on 12 August 2008
i love it for "it began in Africa" part. ..
---
---
Please log in to add a comment!
User Votes: Average: 3.44 points (27 votes)
---
Please log in to vote on this production!