Demo:
Sparklingbluearcticlight
Group:
Spaceballs
Code:
Graphics:
Music:
Category:
Release:
August 1999
Party:
Amiga Intro 64k compo
ranking 3rd
Chipset:
Download Amiga:
[file]
Raw (4.75)
9 fingers (4.48)
Badass 5000 (3.36)
Choke (3.64)
Copperophilia (3)
Dark Helmets (4.22)
Dataskull (4)
Eurochart 40 Intro (3.33)
Fusion is no good for me (3.5)
Goon Royale (5)
Hideous Mutant Freak (4.33)
Hog (3.97)
Korreks (4)
Makt (4)
Mobile Destination Unknown (3.45)
Nightlight (5)
Norwegian Kindness (4.12)
Party Elkstravaganza (n/a)
Popjunkie (4)
Powergod (3.5)
Psycho Killer (3.9)
Sci-fi (3.36)
Solskogen Invitation 2001 (3.25)
Spasmania (3.11)
State of the art (4.7)
Straff (3.9)
Supah hero (3.64)
Supermonster (3.37)
Total Dominance (3)
Vold (3.57)
You are Lucy (4.2)
FistPig (4.4)
King Of Fuck (2.89)
Sotakyrpa (4.11)
Timur Lenk (4.45)
We don't understand (3.59)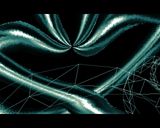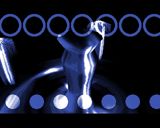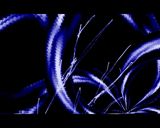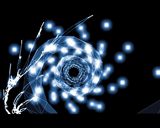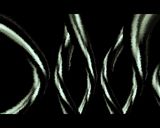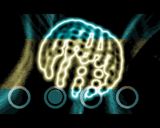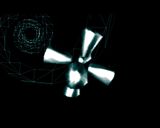 comment by scicco on 14 October 2003
i like the music and the athmosphere it builds...
---
comment by rloaderror on 15 February 2004
teis strikes again with another great tune.. (or was it boo that did it).. where did he go? Some nice touches here and there in this intro too. The warped env twisters are cool.... why am I writing such friendly comments on slummys prods? I had better go to sleep before this becomes embarassing....
---
comment by z5 on 12 January 2009
A very nice intro! Great tune, good, simple and consistent design and color choice. Very enjoyable effects and synchronisation to the music. Awesome.
---
comment by extralife on 12 January 2009
slummy come back plz, this is one of the nicer amiga aga intro's and I seem to remember it had a certain "feel" to it.
I miss slummy's amiga stuff and it's kinda sad that "maybe" he felt that loadie was getting too close and gave up ;)
---
comment by z5 on 28 December 2010
Looking back at it now, i'm still very fond of this intro. I loved virtually every effect in here. With a bit more work on design, this could have been classic material. As it is now, it's still very good. The pc intro this intro was inspired by is great too.

There are a couple of those spaceballs intros released at that time that could have been classics with more design/graphics. Somehow, i think it's a pity that Slummy didn't have somebody like Adam (was for Shape).

I miss the spaceballs intros. Slummy on code and Loaderror on design would be awesome.
---
---
Please log in to add a comment!
User Votes: Average: 4 points (13 votes)
---
Please log in to vote on this production!