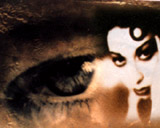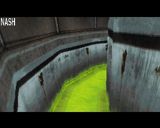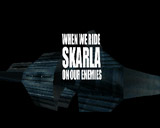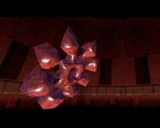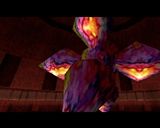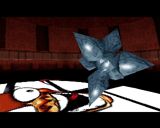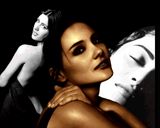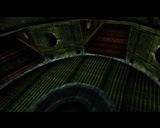 comment by dalton on 08 April 2006
Amazing demo, it can't be praised enough! Fastest 3d ever and incredibly nice textures. The music is brilliant.
---
comment by sp on 06 September 2006
I give it a 5 because the code is so good. Unlike other amige 3d demos, the mapping here look quite nice. and fast in 1x1. Jamie is the king!
---
comment by winden on 18 November 2006
Hearing about this while on our small meeting when it was released was crazy, but waiting 4 months until getting to a frined with a 060 machine was sure worth it... perspective mapping, bilinear filtering, huge worlds, textures... if the gate from artwork placed the first strong milestone into fast 1x1 3d worlds on amiga, it was sure this one which really screamed "dare to beat this one"
---
comment by klipper on 14 January 2007
the speed of these routines is insane! the texture maps are so high quality it makes your eyeballs water. the music is so funky it makes you wiggle your butt whilst watching.

all-in-all a complete classic!
---
comment by cybernoid on 14 April 2007
Too bad I dont have a 68060. My 4000 040 plays nice, but no smooth - a bit like UAE does, but better, of course :)
---
comment by doom on 29 September 2007
Looks a lot like the textures are ripped straight out of Quake, and the rest of the graphics aren't too brilliant. But you can't beat that 3D engine.
---
comment by noname on 29 November 2007
Jaw-dropping 3D that made me shit my pants during the compo. But in the end they didn't ride on us (and we are not your enemies).
---
comment by Boogeyman on 01 December 2007
Brilliant 3d engine as already stated, but you need more than that to go 5/5 imo.
---
comment by Blueberry on 03 February 2008
True coder's porn, this one. And it sure doesn't hurt that the textures and music are brilliant as well. Watching it is pure pleasure for all 3D engine feinschmeckers. This demo was the main inspiration for our own perspective correct 3D engine, which has been used in many Loonies demos since.
---
comment by skipp604 on 23 June 2008
Sweet :-) I love this demo. The soundtrack is sooo beautiful... goes great with the visuals. 5/5
---
comment by Damion on 13 November 2008
Yeah, whoever wrote this tune is the pornographic tech ranger. :) F'n good stuff. 5/5 indeed.
---
comment by _Jamie_ on 16 December 2008
One month after the party, i released improved version with 320*192 resolution, mapping problem corrected, c2p during dma off, and z gradient calculate only one time for each polygon. The version was at 25 fps.

Ten years after i can said that we did lot of error:
_ Only 256*256 texture with no texture tiling
_ Backface culling was so slow and inaccurate
_ Coverage buffer can be really more efficient
_ Gradient calculation could be ~200% faster
_ Conversion from 24 bits to 256 colors totaly suxx
_ We clipp all component ( u,v,z,x,y )
_ Polygon use no planar mapping
_ Edge are not shared

With the new engine we are near to 50 fps, if i convert texture to 128 color ( and it will look better that what we had in 256 colors) maybe i can hope constant 50 fps.
---
comment by Crumb on 16 December 2008
@Jamie

Any chance of watching the improved version?

would you be willing to do a CGX version? -> A2000/A3000/UAE users would love you
And a system-friendly CGX+AHI+timer.device version? -> ppc users would be grateful :-D
---
comment by _Jamie_ on 16 December 2008
I have the version on my hd, gime your email and i will send you.

We are working on a new demo, no way that i patch this old one:)
---
comment by dalton on 17 December 2008
jamie: why did you change the resolution to 320x192 ? I really like the horizontal overscan in this demo (it has to be 360 or something no?) , it gives a more genuine widescreen effect and is one of the details that makes this demo stand out.
---
---
Please log in to add a comment!
User Votes: Average: 4.68 points (72 votes)
---
Please log in to vote on this production!